Bakery Cakes Dairy Deli Frozen Foods Gift Cards Liquor Grocery Meat Produce
Quality Foods' Own Bakery
Having our own bakery means the breads, cookies, bagels, donuts, and desserts you pick up at Quality Foods are always fresh and full of flavor. We bake from scratch using our own recipes all day long, seven days a week, and our bakers are proud of every batch. Every item is dated for freshness so you know you're getting each item at the peak of flavor and quality.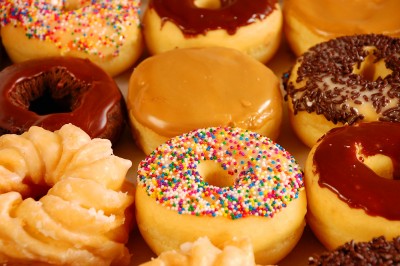 Fresh Treats Every Morning
Make a stop at Quality Foods during your morning drive and pick up a box of donuts your co-workers will thank you for! Each morning, our shelves are stocked with fresh Bismarcks, Danishes, cake donuts, raised donuts, and Long Johns. Be sure to add a few jumbo muffins and bagels - both available in a variety of flavors - to round out your selection.