Bakery Cakes Dairy Deli Frozen Foods Gift Cards Liquor Grocery Meat Produce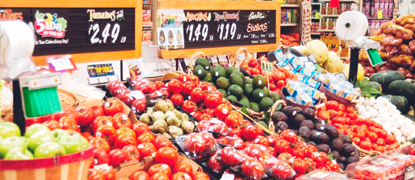 NEW! Organic Produce Section
Every Quality Foods IGA now features an expanded selection of up to 60 different organic produce items! We've carefully chosen high quality and certified organic fruits, vegetables, and greens and put them all in one place to make buying organic easy. You'll find tomatoes, apples, carrots, lettuce, spinach, and much more -- all the produce you buy most, plus seasonal specials and fresh picks.
Quality Foods has the Freshest Picks in Produce
We're proud of the exceptional quality of fresh fruits and vegetables available for you to enjoy in our produce department.
FRUITS AND VEGGIES: MORE MATTERS?
If everyone had a fruit and a vegetable at every meal, and kept fresh fruits and veggies on hand for between-meals snacks, our nation would be long way along toward setting the healthy eating habits we should all be following.

The variety at Quality Foods makes it easy. Quality Foods' produce specialists select, stock, and care for shelves brimming with over 40 fresh produce items. Items are brought in daily and inspected for freshness and quality by our own certified produce managers.
To see how many fruits and veggies you need every day, visit http://www.fruitsandveggiesmatter.gov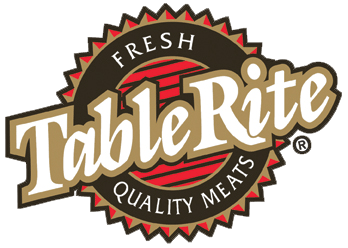 We have the produce department items to make your meal, snacks, and desserts extra special!
Vegetable steam bags
Beautiful veggie trays
Specialty juices
Individual fruit salads
Fresh bagged greens, prewashed and ready to eat
Kitchen-ready chopped onions and peppers
Cubed melons, ready for your fruit salad or snack
Seasonal, local produce like rhubarb, sweet corn, dill, and pumpkins
Seasonal treats like caramel apples and apple cider